Working Out Your Biomechanics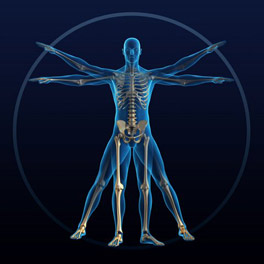 By training your body to move in an efficient way, you can be its own mechanic. Start by standing in front of a mirror (in shorts) with your feet parallel. Make sure you maintain a skiing position, and check the following.
Knees – Look at how your knees are lined up. Imagine there is a dot on the center of the knee cap. Now make a vertical line straight to the floor. Usually, this line should fall in a central position between the 2nd and 3rd toe. But in most persons, this line falls closer to the big toe or even on the floor between their feet.
Weight Distribution
A person's weight should be balanced over the center of his/her skis. But most people would sit down putting excessive strain on the knees and quads muscles. This will take their weight into the back of the skis, which will cause loss of control.
While you keep the pelvis neutral, make sure you bend the knees into a skiing position. Now see where the hips are moving. Stand up again, and now bend the knees while the weight is coming forward, similar to when you are going to tip over. You should not place any bodyweight on the front of the ski boots. When you balance the weight forward from the core, you will ensure that the weight is balanced over the center of the skis. This will ensure maximum ability and control in order to turn your skis smoothly.
Strength And Power
The quadriceps muscles or the front of the thigh and the gluteal muscles or the back of your thigh are considered the major power muscles used during skiing. You can train these muscles with exercises like split squats, lunges, cycling, deep squats and step ups. Never use wall squats which may translate into skiing with weight on your heels. Quads training is most often a neglected element of strength. Quads will work in two ways on a slope. They help straighten your knees as well as control it from a straight position to a bent position. This process is called eccentric strengthening which is essential for ski training.
The quads will not work eccentrically during cycling. It is the hamstring that helps bend your knee when cycling. Perform step-downs off a step to work the quads eccentrically. You must have the alignment in a perfect way during such workouts. Start with 30 reps and add more weight when you feel it easier to do.
Next is to work your lateral hip muscles such as the gluteus medius. Skiing is a sport that relies on extensive external hip rotation. This is why it is important to train these muscles. One of the best workouts in this regard is the clam exercise. Lie on your side with the hips and knees placed in a skiing position. Keep the ankles together and the hips steady and lift the top knee. This should be done like a clam opening and closing.
You will feel the muscle working in the outside of the buttock. Repeat this for at least 30 times, and practice the same movement in a standing position. This is essential for you to learn to use these muscle groups while skiing. Once you have finished building fitness and strength, move onto the propulsive movements. The best way to start is by jumping sideways on and off a step. Start with a lower step and gradually go higher. This will help you on steep narrow slopes. Fast movements are essential during such times. Keep your alignment perfect at all times.
Cardiovascular Fitness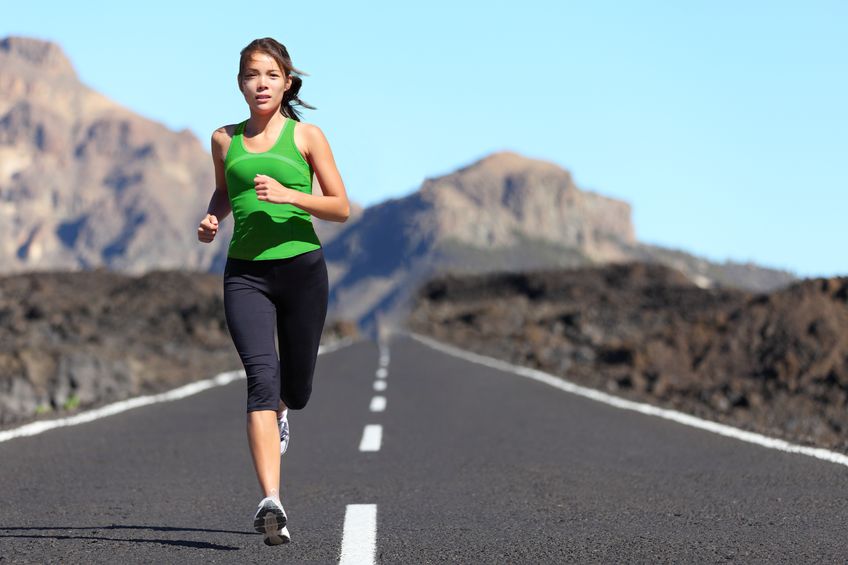 When you have a good alignment, your body will work so efficiently that you can get away with a lower level of cardiovascular fitness. But you don't have perfect alignment, interval training is one of the most efficient forms of training for you. Try a step machine or cycling to work some of the main muscles used during skiing.
Flexibility
When you are skiing, you need flexibility when you fall over. Some people have muscle groups that are tight such as the hips and calfs. It is essential that you stretch these muscle groups. Don't do static stretching before exercises. Dynamic stretching is far more superior in this regard.